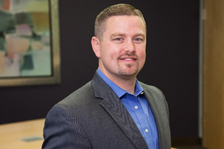 Brandon Kley
Broker Associate, Partner, Realtor at Peninsula Prime Realty
I have been in this business for about 13 years now and I specialize in preparing and listing homes for sellers, and working with first time home buyers to find them the perfect home. I became interested in real estate because I have an entrepreneurial nature and the field has always been interesting to me. I became licensed in 2005, which we all know was a tempestuous time in real estate. I worked side jobs to make ends meet by consulting and advising friends and family about their real estate needs during the "lean years".
When the economy took off my career got back on track. I sold 7 homes the first full year that I focused on real estate, and 12 the following year. In 2015, Lily and I started our own brokerage, Peninsula Prime Realty, and in 2017 I took the next big step and got my Broker's License which brings me to where I am today.
To sum up, I would say that being a real estate agent is challenging, rewarding, satisfying, and of course exciting. My time in this business has taught me that this job is not strictly about being the best, because this can cause bridges to be burned, but to be the most caring and the most straight-forward realtor available in this market. Some realtors forget that loyalty to those that you care about is the basis of life, but with this in mind I strive every day for each of my clients to know that I will put their needs first.